Kids Dentist, Dr. Ari Hobfoll
What you need to know about your kids' shark teeth
We will have two sets of teeth in our lives. Our first set of teeth, our primary teeth (also known as "baby" teeth), begin to erupt as early as one year of age. However, a child's permanent teeth will begin to emerge after just a few years. Their "adult" teeth can appear as early as your child's fifth birthday and, if well cared for, will last them their whole life if taught at a young age.
However, it is possible for a permanent tooth to begin erupting while the primary tooth is already present. This is referred to as shark teeth. At Kaleidoscope Kids Dentistry, our team is trained to identify shark teeth before they fully grow in. We will keep an eye on shark teeth to see whether they need our help or if they can resolve themselves on their own.
"Shark teeth are perfectly normal and there is no need to be concerned. There re a few treatment options we will look at with you to find the best solution for your child"
Dr. Ari Hobfoll , Board Certified Pediatric Dentist
My Child Has Shark Teeth - Should I Be Concerned?
When your child's primary teeth begin to fall out, they are understandably excited. After all, who doesn't enjoy a tooth fairy visit? Of course, if your child does have shark teeth, they may begin to notice. They will be able to see that their permanent teeth are growing in behind their primary teeth.
Shark teeth are relatively rare, but when they do appear, they usually appear around your child's sixth birthday. Shark teeth can also reappear a few years later as their molars begin to erupt. When a permanent tooth is able to develop in, the tooth root usually dissolves on its own. However, 20% of the time, this isn't the case. This is when your child will develop their permanent tooth behind their baby tooth. This means that they will need shark teeth treatment.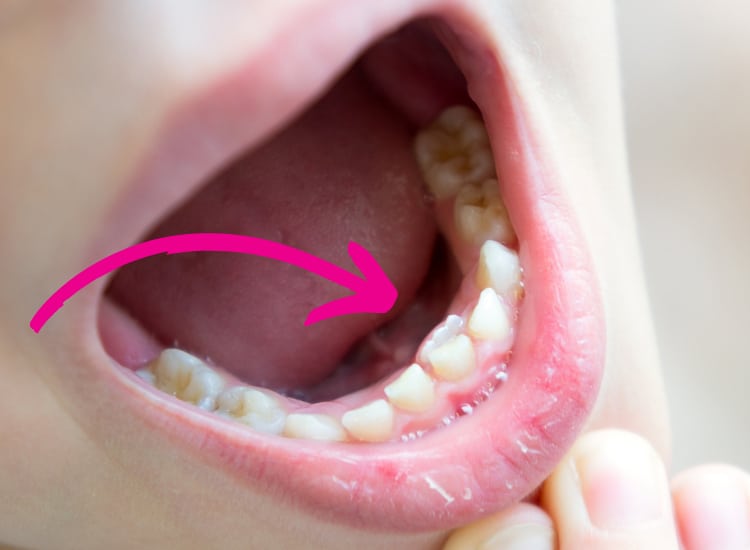 Shark Teeth Treatment
Shark teeth, fortunately, are not toxic and do not cause concern. The tooth will also become loose as the permanent tooth emerges. Many kids will get to wiggle their teeth on their own. If they can wiggle it out, the dilemma can be fixed without the need for a Salt Lake Pediatric Dentist to interfere.
If your child is unable to remove the baby tooth on their own, we can recommend extraction. If your kid has one shark tooth, there is a fair risk that he or she will have a second tooth. We may recommend that we keep an eye on and track the growth of your child's teeth and see if a second shark tooth appears. If it does, and your child is unable to remove one by wiggling them, we may suggest removing them both at the same time. This will make the treatment less stressful for your boy.
If your child will wiggle the tooth out on their own or we have to remove it, the permanent tooth can eventually shift into its correct alignment over time. This will take anywhere from a few weeks to several months.
Contact Kaleidoscope Kids Dental Today
If your child has shark teeth, it is understandable to be worried. Shark teeth, fortunately, are simple to treat and usually have a positive result. If you want to hear more about shark teeth and how we can treat your child, come see us today! Our SLC Pediatric Dental Office is conveniently located right off of the freeway in Murray, UT.