Welcome to Kaleidoscope Kids Dentistry.
We're So Happy You're Here.
Each child has a unique personality, which is why our dedicated team offers personalized dental care.
Our family-owned, Pediatric Dentistry Salt Lake treats our patients & their families like our own.
Dr. Ari Hobfoll DMD, Board Certified Pediatric Dentist
Dr. Ari Hobfoll DMD, Board Certified Pediatric Dentist
At Kaleidoscope KidsDentistry, it is our mission to deliver top-of-the-line pediatric dentistry to our patients. We care to a fault. Our team will treat your family like our family, and we LOVE our family. My favorite part about working in Pediatric Dentistry is helping young patients overcome their fears of the dentist.
Outside of Kaleidoscope Kids Dentistry, you can find me hanging with my family, skiing, or playing guitar.
Why Kids & Parents Feel at Home at Kaleidoscope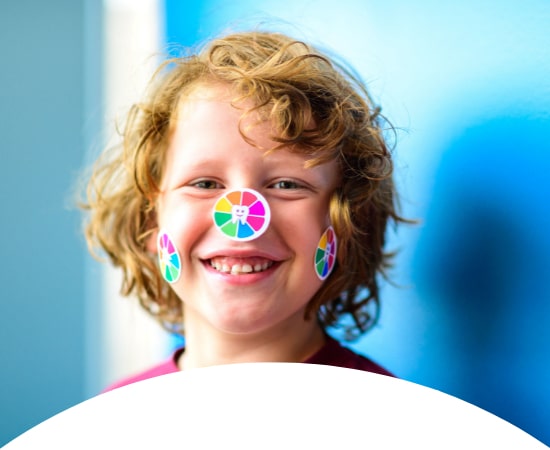 Every patient deserves healthy teeth, healthy gums, and healthy dental habits. Our Family Pediatric Dental practice welcomes new patients.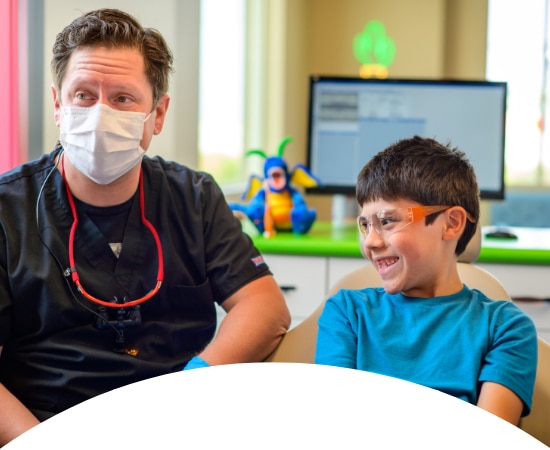 Kids will be kids and accidents happen. We are here for you in the event that your child is experiencing a toothache, swelling, or a broken tooth.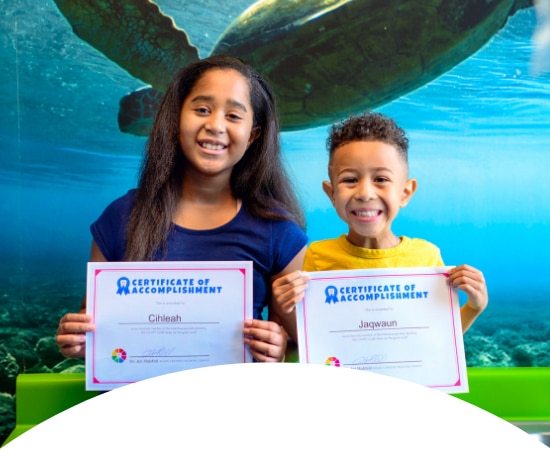 KaleidoscopeNo Cavity Club
Prevention is key with kids. We aim to be your partner in keeping plaque from building and developing cavities. Ask about our no cavity club.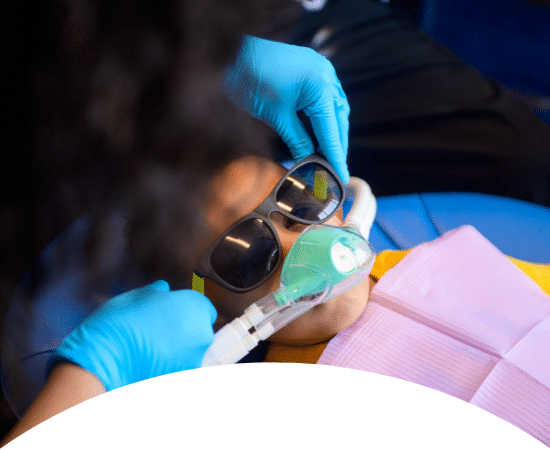 Reduce dental anxiety in kids so they can have a healthy smile without the worry. Your child's dental work can be done in a single visit in a safe & fun environment.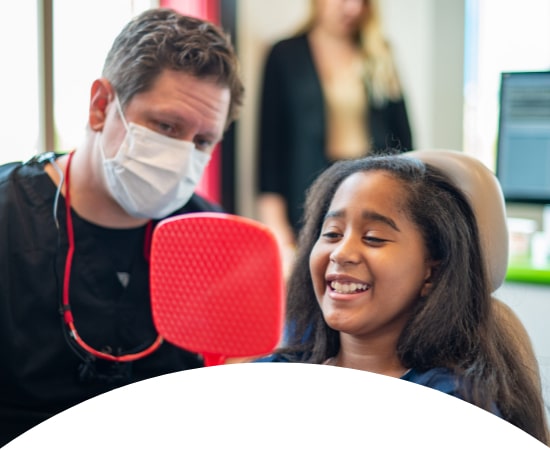 If you suspect your child may have a cavity, don't panic! Cavities are a part of life for many children and can be treated quickly and seamlessly.
Full Spectrum Pediatric Dental Care
In addition to creating an exciting, relaxing atmosphere for your family to enjoy, our team at Kaleidoscope Kids Dentistry is passionate about dental education and prevention. Our Pediatric Dentist Murray Utah offers all types of dental care for your child, from routine appointments to dental sedation.
We make certain that every appointment includes a dose of education for both children and parents. Since developing safe behaviors in children at a young age leads to a lifetime of superior oral health, our team is trained to make every lesson enjoyable. By instilling strong, positive dental habits into your child, we are able to pave a lifetime of quality dental care and prevention.
Some positive feedback from our patients
Dr. Ari is a tremendously talented pediatric dentist and more importantly just a great human being. Wish I could give them more than 5 stars!
Having known Dr. Ari for many years, I have zero hesitation in recommending him as a dentist for your children. He cares enough to go above & beyond for his patients. He treats everyone with a jovial chair side manner paired with excellent clinical skill. You'd be hard pressed to find a better person to trust your child's smile and dental health with.
Dr. Ari is an amazing pediatric dentist! He is super funny and very caring. His office is bright, clean and very kid-friendly. Definitely recommend you check him out if you're in the area. You won't be disappointed!
Dr. Ari is the absolute best! He's kind, compassionate and a skilled pediatric dentist. Your children are in great hands! 5 stars all the way.
We can't wait tO hear from you!
We make it easy for you to connect with us! Give us a call, our friendly staff will take great care of you. If email or our easy appointment request form are easier for you, we can communicate that way as well. Just know, your time is valued, and we look forward to serving you. 
Email
smile@kaleidoscopekidsdentistry.com
Email
smile@kaleidoscopekidsdentistry.com