What Should I Do If My Child Has a Toothache?
Kids Dentist, Dr. Ari Hobfoll
My Child Has a Toothache, Salt Lake City, UT
If your child is suffering from a toothache, the best thing you can do is take them to see a pediatric dentist. Murray Utah is home to Kalidoscope Kids Kids Dentistry an emergency kids dentist that can help your child get relief from their toothache. Pediatric dentists have the training and experience to safely and effectively treat children's teeth, and they can provide you with guidance on how to care for your child's teeth at home. If you are concerned about your child's toothache, don't hesitate to contact a pediatric dentist in Murray Utah. We will be able to help your child get the relief they need.
"If you're looking for a kind, knowledgeable, highly skilled, and compassionate pediatric dentist, Dr. Ari is your guy. I can't recommend him enough. All around five-star kids dentist."
How To Soothe A Toothache Until You Can Get To Your Child's Dentist
At-home solutions for pediatric tooth pain can include using a cold compress on the outside of the child's cheek, over the area where the tooth is. This will help with swelling and pain. You can also have your child rinse their mouth out with warm water mixed with salt, this will help to clean the area and reduce bacteria. If your child is in severe pain or there is bleeding, you should take them to see an emergency pediatric dentist as soon as possible. Dr. Ari may suggest a filling or cap, especially if it is a permanent tooth that is affected.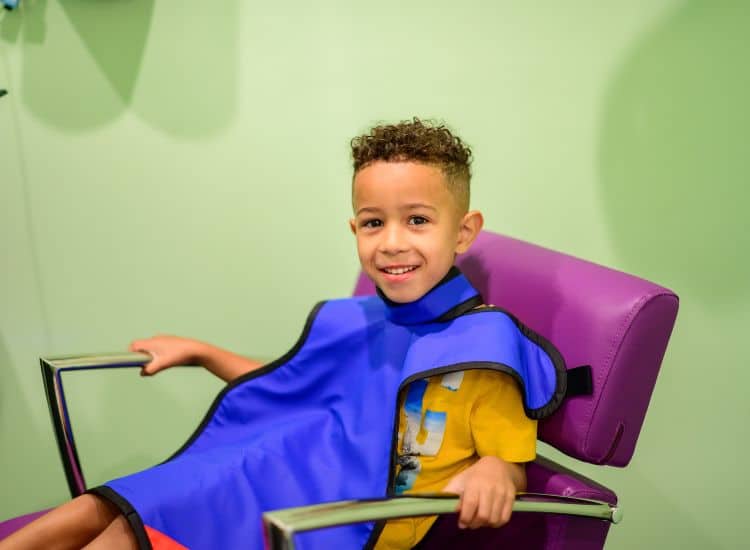 Supporting Your Child Through A Toothache
When your child is suffering from a toothache, it is important to be compassionate and understanding. As the parent of a young child, you know how painful and frightening a toothache can be. Your child may experience significant discomfort and anxiety, so it is crucial that you are sensitive to their needs during this time.
If your child's toothache becomes more serious, such as due to a cavity or a broken tooth, don't hesitate to seek out professional care at your Salt Lake Pediatric Dentist. Our team has years of experience working with children and understands the importance of gentle care and compassion when working with pediatric patients. Additionally, if your child is new to dental care or seems apprehensive about seeing the dentist, we can work with them one-on-one to build trust and help make the visit an enjoyable experience.
So if you are looking for high-quality pediatric dentistry services in Salt Lake City, look no further than our skilled team at Kaleidoscope Kids Dentistry. Schedule an appointment today and let us help your child regain their smile!