What is a Board-Certified Pediatric Dentist?
Kids Dentist Murray UT, Dr. Ari Hobfoll
When it comes to your child's health, you want the best care possible, and their oral health is no exception. While many general dentists can provide basic dental care for your child, there are significant advantages that can come with choosing a board-certified pediatric dentist.
What sets them apart? What additional qualifications do they possess? And why should you consider one for your child's dental care? This blog post will answer all these questions and more as we delve into the world of pediatric dentistry and the benefits of choosing a board-certified specialist.
What Is Pediatric Dentistry?
Pediatric dentistry is a dental specialty that focuses on the oral health of infants, children, adolescents, and those with special needs.
Aspiring pediatric dentists have completed two to three years of additional training after dental school in a pediatric dentistry residency program accredited by the American Dental Association (ADA) and the American Board of Pediatric Dentistry (ABPD).
During this time, they receive specialized training in the oral health needs of children, including child psychology, behavior management, dental development, and treatment of children with special needs.
The Path to Board Certification
After completing dental school and their pediatric dentistry residency program, candidates are eligible to become board-certified.
The Board certification process includes a stringent written and oral examination administered by the ABPD. This comprehensive exam tests their knowledge and expertise in various aspects of pediatric dentistry—from oral diagnosis and preventive care to sedation methods and treatment of specific oral diseases and conditions affecting children.
Once a pediatric dentist becomes board-certified, the journey doesn't end there. To maintain their certification, these specialists are required to participate in ongoing continuing education. They are also subjected to periodic re-examinations to ensure they stay current with the latest advancements in pediatric dental care.
Why Choose a Board-Certified Pediatric Dentist?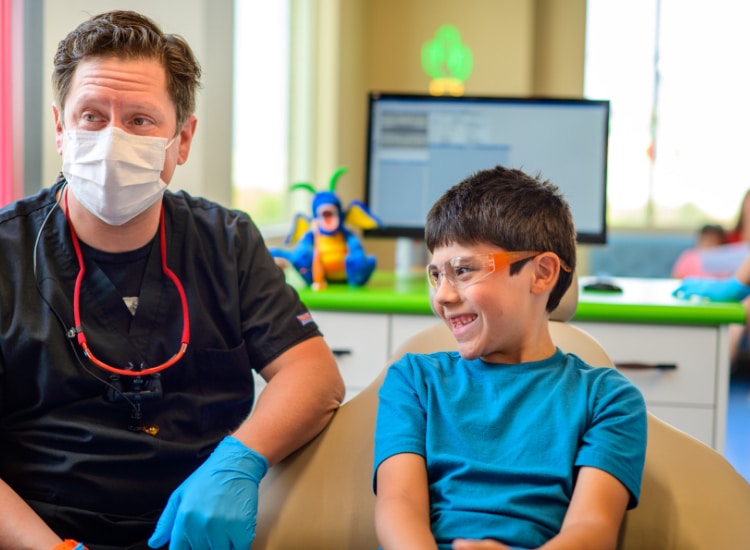 Board-certified pediatric dentists represent the pinnacle of expertise in the field of pediatric dentistry. Opting for a board-certified specialist gives you the peace of mind that the dentist treating your child has gone above and beyond the minimum requirements for licensure in both education and training.
Moreover, board certification serves as an assurance that the dentist remains committed to staying on top of the latest developments in pediatric oral care. This commitment ensures that your child will receive the most current, effective treatments available.
Pediatric dentists are not required to become board certified, so finding a dentist who is is a clear indication that he or she remains at the highest level of expertise, and continues to be committed to excellence in their field.
Child-Friendly Environment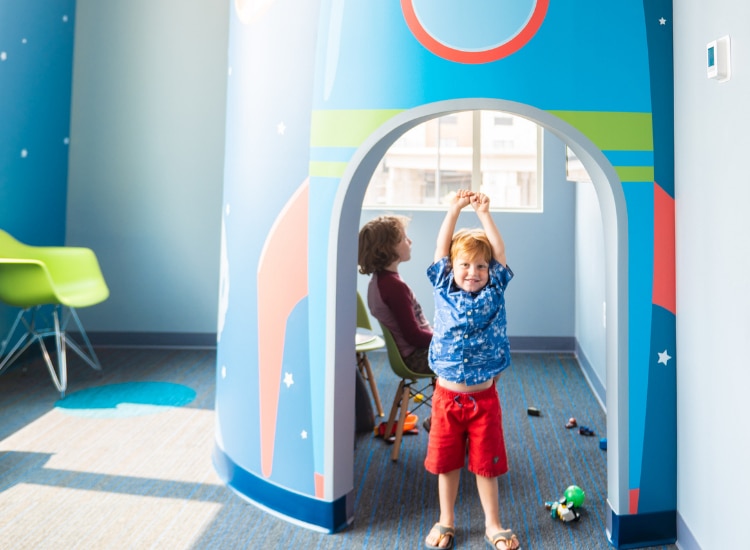 Another distinct advantage is that board-certified pediatric dentists usually operate in environments designed to make children feel at ease. Think vibrant colors, child-friendly furniture, toys, and even iPads in waiting rooms. All these elements work in harmony to ease dental anxiety and make the visit more enjoyable for your little one.
The Importance of Early Dental Education
Apart from treating dental issues, a board-certified pediatric dentist is also equipped to educate both children and parents about good dental hygiene habits, nutrition, and preventative measures. They might introduce interactive games or use fun dental models to teach your kids about the importance of brushing, flossing, and making healthier food choices. These educational efforts often lead to children growing up with a positive view of dental care, reducing the risk of dental phobias and encouraging a lifetime of good oral health.
A Family-Centric Approach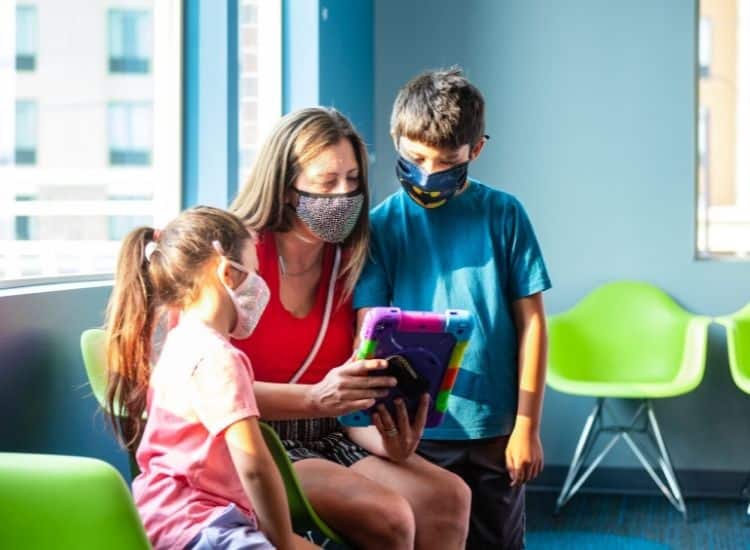 Remember, when you choose a board-certified pediatric dentist, you're not just getting a dental expert. You're also gaining a partner in your child's health journey. These specialists often take a more inclusive approach, encouraging family involvement in dental care decisions and offering parental education sessions to ensure the whole family is aligned with their dental care objectives.
Your child's oral health is an integral part of their overall well-being, and making an informed choice about their dental care provider is crucial. A board-certified pediatric dentist not only has the necessary education and training to cater to the specific needs of younger patients but is also committed to continuous learning and advancement in their field. 
When you opt for a board-certified pediatric dentist, you're not just choosing a healthcare provider; you're choosing an expert dedicated to offering the highest level of care to your child.