How Do I prevent my child from getting cavities?
Kids Dentist, Dr. Ari Hobfoll
Cavity Prevention For Kids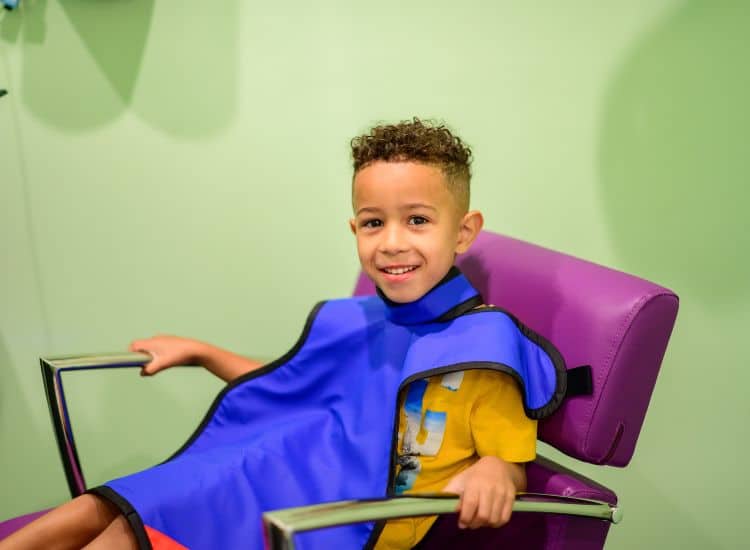 Dental health is an essential aspect of a child's overall well-being. Cavities are a common issue that many children experience when they are still learning how to properly care for their teeth. Despite their prevalence in children, preventing cavities just takes a little bit of dental education and habit-building.
With some straightforward practices and consistent care, you can set your child up for a lifetime of good oral hygiene. This blog post aims to provide you with a detailed guide on how to prevent your child from getting cavities, touching upon everything from oral hygiene practices to regular dentist visits.
Start Good Oral Hygiene Practices Early
One of the first steps in cavity prevention is instilling good oral hygiene habits from a young age. You can begin by cleaning your child's gums with a soft cloth or a baby gum brush even before their first tooth appears. 
Once the first teeth start emerging, it's time to introduce them to a toothbrush. Use a small, soft-bristled toothbrush and a rice-sized amount of fluoride or hydroxyapatite toothpaste. The key is to make brushing a routine, done twice a day, and to also floss any teeth that touch one another.
Encourage Healthy Eating Habits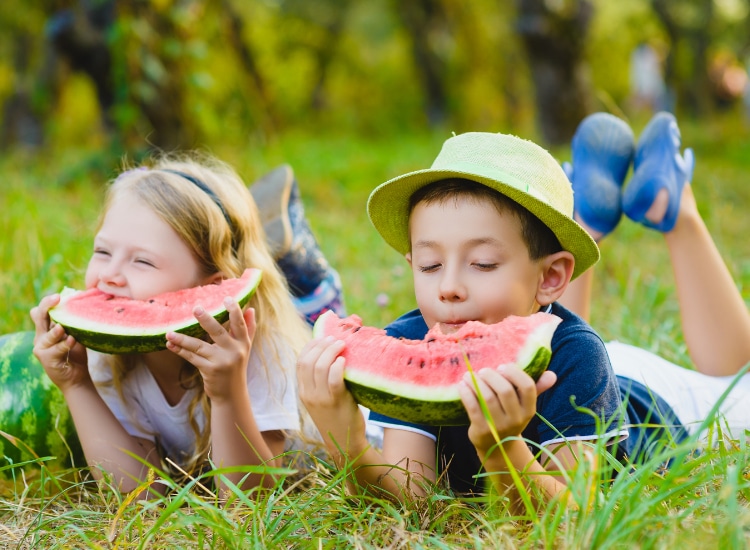 What your child eats has a significant impact on their dental health. Foods high in sugar and acidity can contribute to tooth decay. 
To avoid this, steer your child towards a diet rich in fruits, vegetables, and dairy products. These not only provide essential nutrients for growing bodies but also help in maintaining good oral health. 
It can be hard to avoid your child consuming sugary foods. When they do, encourage them to brush their teeth or rinse their mouth with water directly after, especially when they eat foods such as chewy candies that can get stuck in their teeth.
Use Specialized Toothpaste
Fluoride and hydroxyapatite toothpaste are excellent tools for preventing cavities. These toothpastes work by strengthening the tooth enamel, making it more resistant to decay. Consult your pediatric dentist about the most suitable toothpaste for your child's age and dental needs.
Dental sealants act as an additional protective layer, particularly for the back teeth where cavities often first appear. These sealants are thin coatings that are applied to the chewing surfaces, providing long-lasting protection against decay. Most sealants can last for several years and are highly effective in cavity prevention.
While we often focus on foods and oral care routines, it's equally important to emphasize the role of hydration in dental health. Drinking water regularly helps to wash away food particles and bacteria, acting as a natural cleanser. 
Moreover, fluoridated water can contribute to strengthening tooth enamel. So, make it a habit to encourage your child to drink water instead of sugary drinks like soda and fruit juices that can accelerate tooth decay.
Incentivize Good Behavior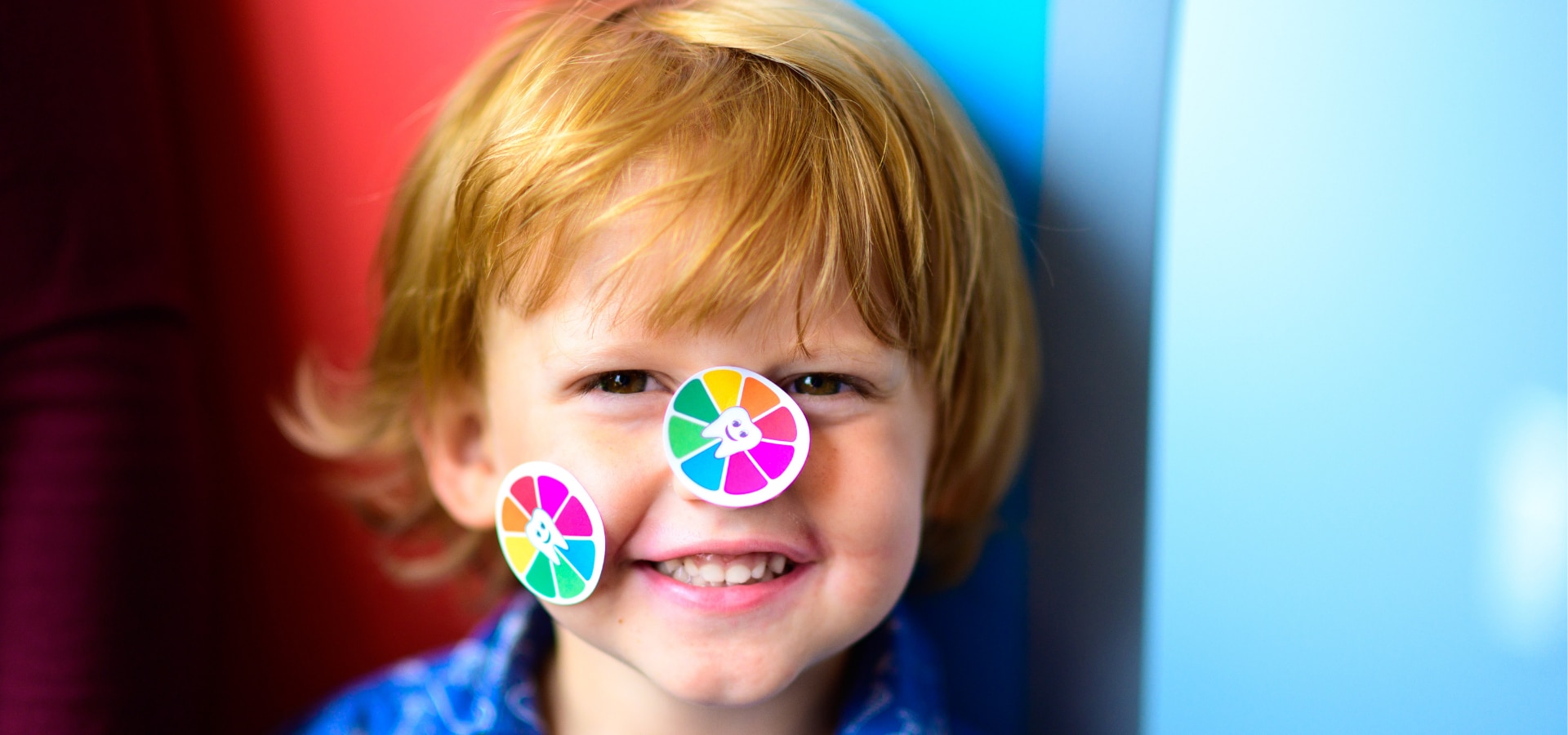 Let's face it, kids love rewards. Consider setting up a reward system to incentivize good dental hygiene. Even just a colorful chart where they can place stickers for every day they brush and floss can work wonders. After a set amount of sticker-filled days, perhaps they can choose a small, non-sugary treat or activity they love. This way, you're making dental care not just a duty but also fun!
A toothbrush needs to be replaced periodically to maintain its effectiveness. Frayed or splayed bristles won't clean teeth as well. A good rule of thumb is to replace your child's toothbrush every three to four months, or sooner if you notice the bristles looking worn out. And if your child has been sick, consider replacing the toothbrush immediately to avoid any potential recontamination.
Kids are like sponges, they absorb everything, including your habits. If they see you taking your dental health seriously, they are more likely to mimic that behavior. Make brushing and flossing a family activity. This not only encourages good habits but also provides the perfect opportunity for some quality family time.
Incorporate Dental Education Tools
Make learning about dental health an engaging activity. There are several child-friendly apps and books that teach the importance of oral hygiene in a fun, interactive manner. Storytime can become a learning opportunity, showing them why "Mr. Molar" wants to be kept clean! These tools can turn a usually monotonous task into a fun, educational experience, making your child more invested in keeping their teeth healthy.
Regular Visits to the Dentist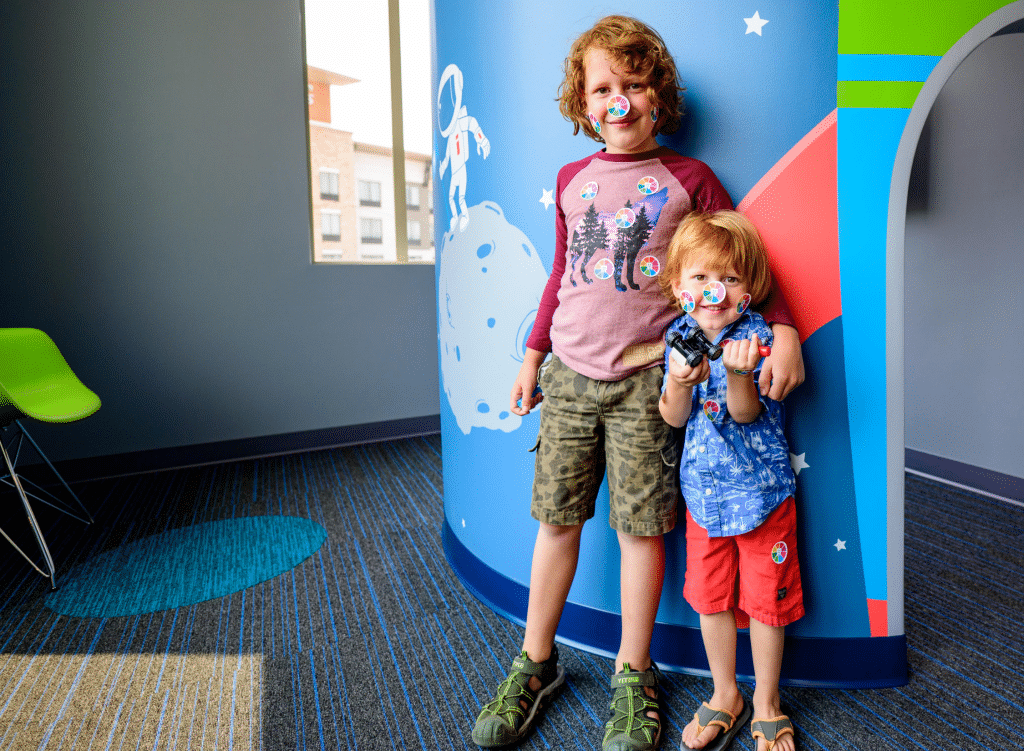 Regular check-ups and cleanings with a pediatric dentist are crucial to help prevent cavities and other dental issues. These visits not only help prevent cavities but also allow for early identification and treatment of any other potential dental issues. 
At Kaleidoscope Kids Dentistry, your child will also receive dental education on how to properly care for their teeth to avoid cavities.
Ensuring good oral health in your child requires a multi-faceted approach. By combining early oral hygiene practices, a balanced diet, and regular dental check-ups, you can set your child on the path to healthy teeth and gums. 
Remember, a small effort today can prevent significant dental issues tomorrow, so it's crucial to start these habits early. And, when in doubt, always consult your pediatric dentist for tailored advice suited to your child's specific needs.